Our Pastor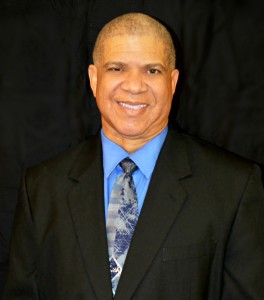 Pastor Lonnie Mitchell, Sr. accepted the call to ministry in 1985 and started ministerial studies in the African Methodist Episcopal Church. He was ordained an Itinerant Deacon in August 1989 and an Itinerant Elder in August 1991. Bishop Vinton R. Anderson assigned him to Bethel A.M.E. Church in Spokane that same month.
He moved his young family and presented the congregation with the ongoing theme to be "The Cathedral of Love, Where Everybody is Somebody and Jesus is the Center of Attraction".
Under Lonnie's pastorate, AHANA Business and Professional Organization was formed for persons of color . Soon after, the Unity in the Community event was birthed. It is now the largest multicultural celebration of diversity in the Inland Northwest, 22 years strong.
He earned a Master's Degree in Pastoral Ministry from Gonzaga University in 1999. Pastor Lonnie volunteers as a chaplain for the Spokane Police Department. He is a Member of the NAACP, Spokane Chapter and is past Trustee of the Spokane Chamber of Commerce.
As CEO of Richard Allen Enterprises, he led a capital campaign to build the Emmanuel Family Life Center – a facility that houses programs for the community.
He is a proponent of bringing faith and government together to build and sustain healthy communities.
Pastor Lonnie was born and raised in Franklin, Louisiana. He served honorably in the U.S. Army. He is married to Elisha J. Mitchell, an evangelist, worship leader, recording artist, teacher and prophetess. They have four children and nine grandchildren with another on the way.